EMSAS Ltd.
safety & environmental consultants
Bridge House, Severn Bridge
Bewdley, Worcestershire DY12 1AB

T: 0845 094 0485
F: 0845 094 0486
Download Our Brochure
We have consultants based around the UK.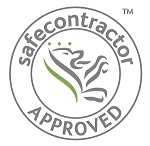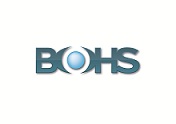 DIRECTORY OF OCCUPATIONAL HYGIENE CONSULTANTS - please click on the BOHS logo to view our entry
Exposure Monitoring Control
Exposure Monitoring Control
Enquire About This Service Today
WORKPLACE AIR MONITORING

In order to assist our Clients control the risks presented by chemicals used or generated in the workplace, our aim is to recognise the substances to which employees are exposed via a robust planning stage, evaluate exposure accurately and subsequently provide proportionate advice to help in compliance with both the Control of Substances Hazardous to Health Regulations (CoSHH) and the Control of Lead at Work Regulations (CLAW).



Many substances have the potential to cause employee health problems in the workplace, including substances as simple as wood dust through to complex chemicals and biological agents. Various health problems can result from exposure, including respiratory disease and skin irritation which could be avoided with applied knowledge and good advice.

Measuring exposure to substances such as isocyanates, wood dust and lead provides information on which informed decisions can be made on the effectiveness of control measures such as Local Exhaust Ventilation (LEV) and Personal Protective Equipment (PPE) including Respiratory Protective Equipment (RPE). Exposure measurement is typically carried out using personal sampling equipment but other tests such as fixed location sampling, swab sampling and the use of direct reading instruments in the appropriate circumstances all help in building the exposure model.

Our consultants individually all have at least ten years worth of knowledge and experience in a multitude of diverse environments from furniture factories to police firing ranges, from pharmaceutical manufacture to civil nuclear sites, from glass works to food and drink manufacture.

It is the consistent application of skill and experience to choose the appropriate method for the individual project which has led to our considerable reputation in this field.

LOCAL EXHAUST VENTILATON (LEV) TESTING

Local Exhaust Ventilation (LEV) is a commonly utilised engineering control measure used in a wide range of industrial applications to extract vapours, mists and dusts of harmful substances before people breathe them in. Thousands of workers in the UK contract diseases such as occupational asthma and other lung diseases each year, many of whom are permanently disabled, unable to work and even die prematurely in many cases because the LEV system installed was not working well enough(1).



Both the Control of Substances Hazardous to Health Regulations (CoSHH) and the Control of Lead at Work Regulations (CLAW) require that LEV systems are commissioned and then thoroughly examined and tested at least once every 14 months (and for some processes more frequently than this), to ensure that the LEV system initially, and in its subsequent operational life, controls exposure and therefore helps protect worker health. We implement a comprehensive testing regime for our Clients using the HSE's latest guidance, HSG 258 'Controlling airborne contaminants at work' to subjectively evaluate LEV system performance, often in conjunction with workplace air monitoring, and provide user-friendly reports with practical recommendations and importantly, post testing support.

(1) Source - HSE Guidance Note HSG 258, ISBN 9 780717 662982

INDOOR AIR QUALITY MONITORING

The quality of air within indoor environments such as offices and other occupied areas can have a major impact on the health, comfort and well-being of occupants within a particular room, building or workspace. Problems associated with poor indoor air quality have also been referred to as Sick Building Syndrome (SBS) where occupants may experience a variety of symptoms such as eye, nose and throat irritation, dry and itchy eyes, dry skin, tiredness and lethargy which can in turn lead to discontent in the workforce, increased sick leave and poor performance all of which could have a significant impact on the business or public sector service provision (2).



The key to indoor air quality monitoring in such circumstances is a systematic approach. When undertaking such investigations for our Clients, HSE terms of reference such as HSG132 'How to deal with Sick Building Syndrome' are followed and Chartered Institute of Building Services Engineers (CIBSE) guidance is utilised for the measurement and evaluation of parameters such as temperature and relative humidity. The planning stage of the investigation may also identify the need for additional measurements of indoor air quality parameters linked with symptoms associated with this problem including the assessment of indoor micro-pollutants such as formaldehyde, bio-aerosols for potential mould and bacteria, swab sampling and monitoring for ultra-fine particles using state-of-the-art instrumentation.

Steps can then be taken by employers and building managers to rectify problems and provide much needed reassurance to staff and building occupants.

(2) Source - HSG132 'How to deal with Sick Building Syndrome'

CoSHH RISK ASSESSMENT

The Control of Substances Hazardous to Health Regulations (CoSHH) require employers to assess the risks of harm that may be caused by exposure to chemicals in the workplace to safeguard employee health. Hazardous substances covered by the regulations can be found in almost every workplace and unless risks are appropriately and proportionately assessed, immediate and/or longer term health problems such as occupational asthma, dermatitis and even premature death can ensue.



The CoSHH Regulations outline a systematic approach to this issue. Information is firstly gathered on the substances in use and work practices employed followed by an evaluation of the risks to health. Following HSE guidance HSG97 'A step by step guide to COSHH assessment' in this way allows informed decision-making on whether existing controls and work practices are adequately controlling risk or where additional controls such as Local Exhaust Ventilation (LEV) and Personal Protective Equipment (PPE) are required for safely working with the identified hazardous substances. Assessments are recorded in a proven, user-friendly format which easily leads to the compilation of work instruction systems for employees. This in turn leads to benefits in the prevention of occupational disease, improved workplace environments and also potential costs savings where unnecessary use of often expensive but harmful chemicals can be eliminated from manufacturing or other processes.

Please refer to our case studies in this area to see how we have again and again delivered workable solutions to our Clients in the field of CoSHH assessment.

TRAINING

For employees to safely work with hazardous substances in the workplace, training must be provided in the use of safe systems of work and also the use of control measures such as Local Exhaust Ventilation (LEV) Personal Protective Equipment (PPE) where these are provided. Indeed it is an explicit requirement of the Control of Substances Hazardous to Health Regulations (CoSHH) that adequate information, instruction and training be provided by employers to employees to protect their health and safety at work. Significant investment can be made by your business in the provision of equipment such as LEV and PPE but returns in health and safety investment are only realised if employees are trained in their correct use.



We provide cost effective training solutions in 'tool-box talk' and other formats to provide your employees with the essential information they need to work safely with hazardous substances to help your business comply with relevant legislation and prevent ill-health in the workplace often caused by insufficient training.
Let us get in touch