EMSAS Ltd.
safety & environmental consultants
Bridge House, Severn Bridge
Bewdley, Worcestershire DY12 1AB

T: 0845 094 0485
F: 0845 094 0486
Download Our Brochure
We have consultants based around the UK.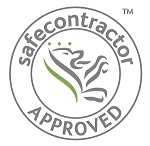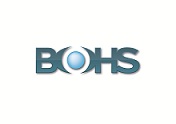 DIRECTORY OF OCCUPATIONAL HYGIENE CONSULTANTS - please click on the BOHS logo to view our entry
Enquire About This Service Today
HEALTH & SAFETY POLICIES AND PROCEDURES

The Corporate Manslaughter Act and Corporate Homicide Act 2007 make it easier for courts to convict organisations for gross breaches of their duty of care which result in the death of their employees or members of the public due to failings in the management or organisation of health and safety. It is therefore of paramount importance that all aspects of health and safety management are addressed and, importantly, documented.


Employers are required by the Health and Safety at Work etc. Act 1974 to provide a written health and safety policy if they employ five or more people. The policy should be appropriate for the organisation and be regularly reviewed and supported by a defined organisational structure, measurable objectives and effective procedures.

EMSAS Ltd can review your current arrangements for Health & Safety and work with your Company in order to develop a robust management system that will meet your legal duties and allow you to demonstrate effective health and safety management within your organisation.

HEALTH & SAFETY AUDITS

Health & Safety Audits are necessary to ensure compliance with Health and Safety legislation. Business advantages include ensuring reduced levels of exposure to criminal prosecution and civil claims and reduced administration costs associated with legislative compliance. A comprehensive Health and Safety Audit involves assessing the significant health and safety documentation currently held by the Client e.g. health and safety policy, risk assessments, systems of work/work practices, Training program and records etc. All of the documentation will need to be evaluated and the significant strengths and weaknesses identified.


EMSAS Ltd representatives will also review existing work practices and methods of work operations internally, externally and across site operations to identify hazards, unsafe acts or conditions and non compliance of health and safety regulation. The findings from the audit will be detailed in a report which will offer advice and guidance on actions necessary to enable the company to fully comply with health and safety legislation and best practice.

HEALTH & SAFETY RISK ASSESSMENT

Risk management involves identifying workplace risks and implementing practical Health and Safety measures to control them. By doing so, you can protect your most valuable asset, your employees, and members of the public from harm.

We believe that risk management should be about practical steps to protect people from exposure to hazards. Our approach is to seek a balance between the unachievable aim of absolute safety and the kind of poor management of risk that damages lives.


The law requires employers to assess and manage Health and Safety risks. For many businesses this can be a time consuming and costly exercise. However, with our considerable experience of Health & Safety Risk Assessment, EMSAS Ltd is ideally placed to help achieve legislative compliance, in a way that adds value by setting clear and achievable goals to manage any identified issues.

We believe in a partnership approach to consultancy, working closely with our clients to achieve identified goals. Our qualified consultants undertake detailed physical site inspections and documentation reviews. Interim advice is given where any hazards identified require immediate action and controls to be introduced.

DSE ASSESSMENTS

The Health and Safety (Display Screen Equipment) Regulations 1992 (as amended 2002) seek to protect the health of workers by reducing risks from DSE work. The main risk associated with DSE work are musculoskeletal disorders of the upper limbs (which include pain in the neck, arms, elbows, wrists, hands and fingers). Other health problems associated with DSE work are fatigue, headaches, eyestrain and backache. In brief, the Regulations require employers to:

• Analyse workstations to assess and reduce risk
• Ensure workstations meet specified minimum requirements
• Plan work activities so that they include beaks or changes of activity
• Provide eye and eyesight tests on request and special spectacles if needed
• Provided information and training


EMSAS Ltd ensure that Clients not only comply with the regulations but also benefit from the assessment as a well managed DSE assessment program has been shown to offer reduced sickness, improved productivity/quality and reduced compensation claims.

FIRE SAFETY RISK ASSESSMENT

You must have a current Fire Risk Assessment for your premises in order to comply with the Regulatory Reform (Fire Safety) Order 2005 or equivalent legislation in Scotland and Ireland. Whist the Fire Service no longer inspects premises or issues Fire Certificates, they will check that Risk Assessments are in place. Failure to produce a suitable and sufficient Risk Assessment may lead to prosecution.


The current Fire Safety Legislation applies to those responsible for business premises (e.g. employers); those who have overall control of any premises to which the public have access; and those who operate premises where more than one occupier lives or works. The only exception is a single private dwelling.

EMSAS Ltd can organise for relevant personnel to undertake a Fire Risk Assessment(s). A representative will meet with you on site to discuss and review your management systems for Fire Safety. Reports will be comprehensive and tailor made for your premises. The report will include an action plan with clear itemisation of the priorities to help you demonstrate compliance with the requirements of the relevant legislation.

RESPIRATORY PROTECTIVE EQUIPMENT ASSESSMENTS (FACE FIT TESTING)

The Control of Substances Hazardous to Health Regulations (CoSHH) require an assessment of risk that will identify as to whether personal exposure monitoring is required to establish a personal exposure level that can be compared with the relevant Workplace Exposure Level (WEL) presented in EH40. If the WEL has been exceeded, Respiratory Protective Equipment (RPE) may be required to control personal exposure in the short term or in a situation where the assessment still considers there to be a residual inhalation risk.


EMSAS Ltd undertake the assessments to identify the selection of the correct form of RPE that is required in accordance with HSG53 Respiratory protective equipment at work. CoSHH and the Control of Lead at Work regulations (CLAW) require that the RPE must reduce exposure to as low as reasonably practicable, and in any case to an acceptable level (e.g. below any applicable Workplace Exposure Limits or Control Limits). CoSHH and CLAW also stipulate that any tight-fitting RPE must be fit tested as part of the selection process.

There are different types of testing depending upon the type of RPE worn. The most common are disposable masks and half face masks which can be tested using qualitative methods which we can undertake to ensure the mask is a good fit for the individual.
Let us get in touch